Trent Evans Interview
Passport is the national treasure of Australian skateboarding. With iconic graphics, high quality product, legendary collaborations and a list of amazing videos, including most recently their full length video KITSCH premiered at the Sydney Opera House, they are putting Australian skateboarding on the world stage.
We caught up with Trent Evans, the man behind this treasure, to talk about Passport's early days, collaborations, the team, the trips and where you're going to see Passport pop up next!
How did Passport come about? Can you give us some background as to the birth of the brand?
Alrighty, so I was fresh out of TAFE (I really did love TAFE) and started working on graphics for other brands, myself & so on. I was working on a few skateboard graphics and it was fun, but I really really wanted to do something that was my own. So, I approached a guy who was already doing a brand and started the brand originally with him. The first range (R#1) was 5 deck graphics, a few sets of wheels, a few tees, a few long sleeves, a cruiser, some stickers, sunglasses, coin pouch & Notebook hehehehe.
The guy I started Pass~Port with, we actually started another brand together, and he decided to fuck me over, threatened to not send out Pass~Port stock until I signed on the dotted line in relation to my involvement in the other brand. So now it's just me who owns Pass~Port, been like that for some time now.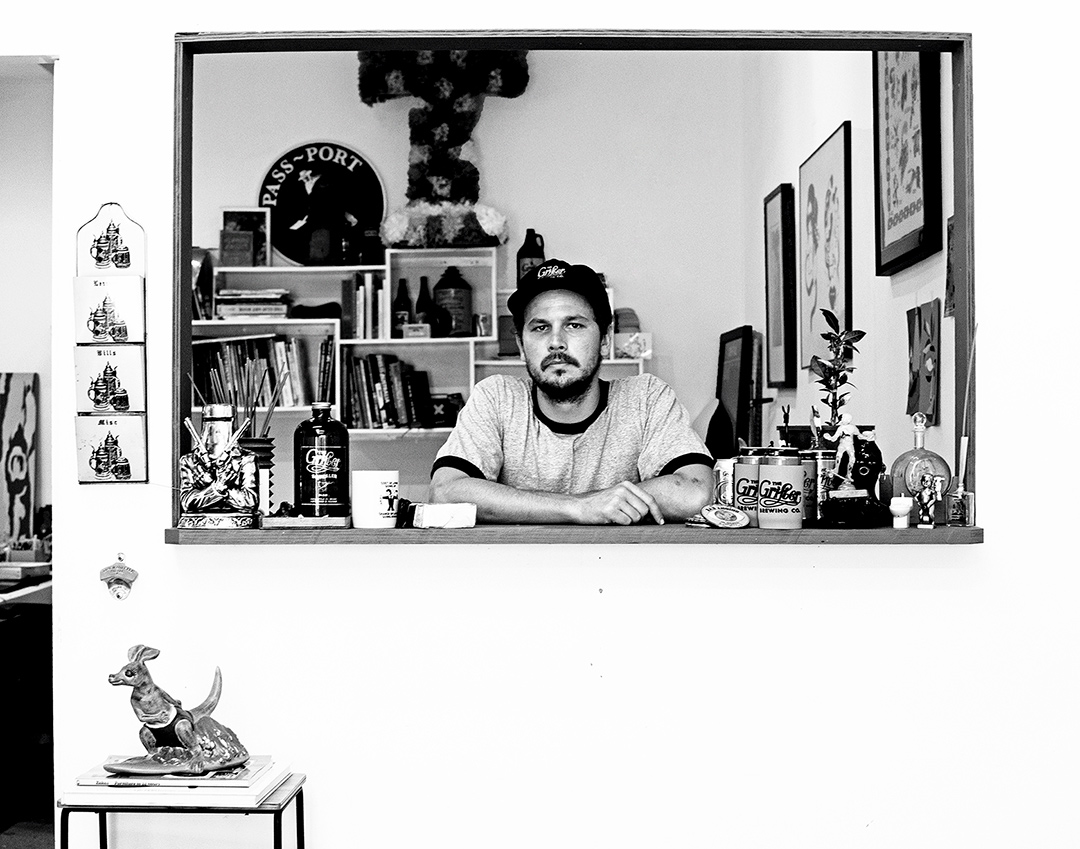 What were you doing pre Passport days? What is your background prior to founding Passport?
I worked at Skatebiz on the Sunshine Coast & Brisbane. Loved working that job, last job I ever had I guess!? Jesus that feels weird!?
While working at a skate shop I studied graphic design and I guess those two things motivated me to start the brand.
Did you face many challenges in the infancy of the brand? If so, what were they and how did you overcome them?
Biggest challenge was getting your product into a store. I went a little overboard and sent next to every store in Australia a poster, catalogue, handwritten letter, a few stickers, a coin pouch, it was pretty fun posting all those letters out to be honest. Then followed up with calls and emails, just constantly bombarding stores to take a chance and stock our brand!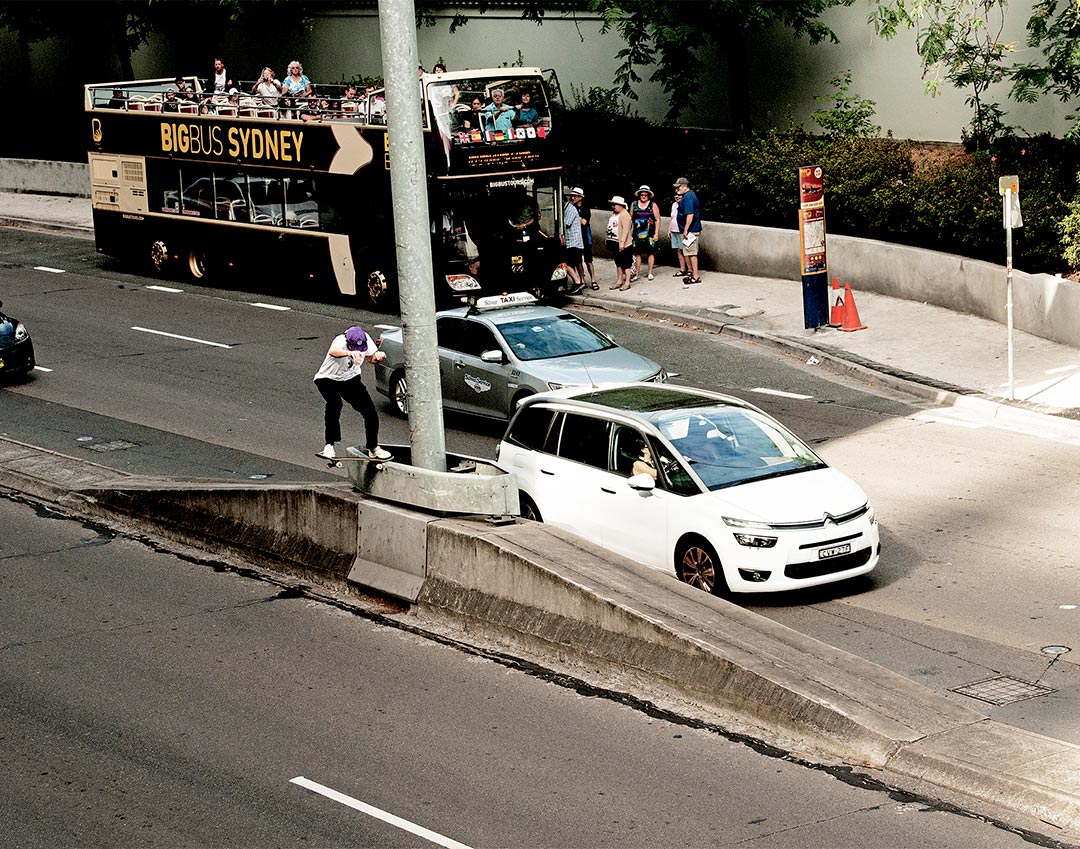 Passport works with many unique artists. Is there one in particular that you found extremely interesting and can you share any stories with us around this artist?
I guess one of my favourite series to date is the Leunig range. The simplicity of the drawings and the negative space around each drawing, love it. That was entirely email correspondence, took sometime to get him over the line and say yes.
The craziest thing is I never ever once talked to Leunig in person, message or email, it was all his assistant!!! But you know what I think, was it?! Was it his assistant!? Or was it just
Leunig saying it was his assistant!? Hmmmm I'll never know…the only feedback I ever got back was "Leunig has been enjoying doodling in your Pass~Port notebooks".
The team is very diverse. How do you go about finding the right fit for the brand when it comes to team riders.
It really just has to feel "right" for me, the brand and of course the rest of the team. Hey, being good at skateboarding is a bonus, but it's more about getting along with everyone, contributing to what the brand is about and really being confident in yourself/ your own skateboarding. If you don't complain when you're on tour and are very up for anything that helps too, no time for negativity in the van/ airbnb/ session/ pub/ park.
You have collaborated with brands such as Nike, Vans , FastTimes and Carhartt to name a few. Is there one that stands out in your mind as a major accomplishment and has opened more doors for the brand?
Hmm the collaboration with Carhartt WIP was pretty next level. They flew me out to bloody Europe twice! Once to talk about the collection in front of 200+ internal Carhartt people & another time to celebrate the release!
The content piece from that, driving from Uluru to Darwin as well, is still my favourite Pass~Port trip to date. Driving straight up the guts, no real plan in place. I did unfortunately hit a baby cow on the drive down to Uluru to pick up the team. That actually really rattled me, complete accident right at dusk. Callum really didn't let it go, still calls me a murderer to this day the bastard. Wrote the van off so we had to drive an 8 seater with 9 of us, plus camping gear all the way to Darwin, but hey no complaints from anyone.
The Kitsch Video is now a benchmark for Australian made skate videos. Can you touch on how much fun/hard it was to accomplish?
It's hard to put into words to be honest. I think Grimsly (Thomas Robinson) put last year into words that I really like to relate to the making of KITSCH "It was the best/ worst year ever".
I put last year down to being a very definitive year for myself & the team. So much happened around the time of making the video.
Break ups, tours, filming, keegan passing away, drinking, singing, crying, laughing, skateboarding, mission after mission, good police, bad police, injuries, back to a spot for the 100th time, motivation, no motivation, one last try, what music? animate that? dont film like that, film like this, stop doing that trick, keep doing this, when's the deadline again? I'm just rambling now, sorry, the list goes on, I can't really put it into words other than best/ worst year ever.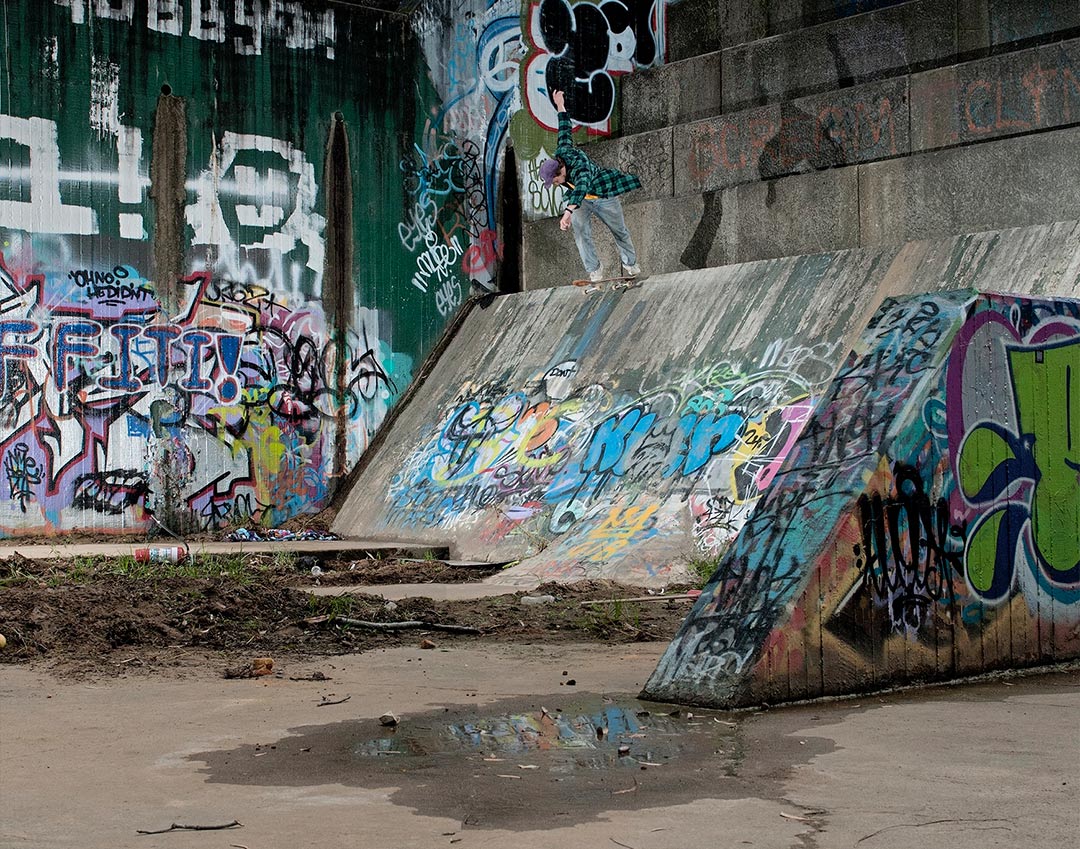 You are a partner in Grifter Brewing. How did that opportunity come about? How does that role differ to that of running the Passport brand?
Glenn Wignall who rides for Pass~Port created a beer for us 7 or so years ago, Portal Pale Ale.
He brewed and bottled a big batch of beers, I made a beer label for it, then we shipped out to our favourite skateboard stores around Australia for Xmas.
The response was wild and a bunch of people just started hitting us up saying "Hey can I buy a few of those". I was living with another guy Matt at the time and Glenn and him started brewing a bunch of beers, so from there we thought, "hey do we start a beer brand!?"
So we did…THE GRIFTER BREWING CO.
Lots has changed since those first home brew batches, we have worked our arses off and now have our own brewery, tasting bar, a bunch of lovely staff, it's a very, very good vibe. I guess day to day I have my crew Sammy, Mikey, Isaac & myself in the studio working on tasks for both Pass~Port & Grifter. Ideally we are the design back end for both brands.
Passport has come a long way since 2009 and is now recognised in Japan, Europe and the USA to name a few. What country would you like to see Passport do well in next?
We are pretty lucky that in most parts of the world if you're into the brand you can get our product. Hmm next place…I've seen a few skateboard videos in North Korea over the last few years due to the Olympics. I would love to get some of our controversial graphics over the border to the kids! Really rustle the dictatorship.
In closing is there any advice you can give to local skaters who admire what you do and how they can go about supporting their local scene as Passport has?
Here is a list instead haha, my brain hurts:
- Just say yes to everything
- Improvise
- Stop worrying about what everyone else thinks
- Learn new skills
- Motivate others
- YOLO