Introducing.. Dancer
We are stoked to introduce the latest in fine Danish wear, Dancer, to Fast Times. We caught up with Hjalte, Anton and Kevin, the team behind Dancer, to find out a bit more about the brand and hear all the things we've been missing in the Euro summer.
Despite everything going on in the world right now it was nice to hear the crew have been skating heaps, designing heaps and were even able to have a fun opening party for their store and office. Overall good summer vibes!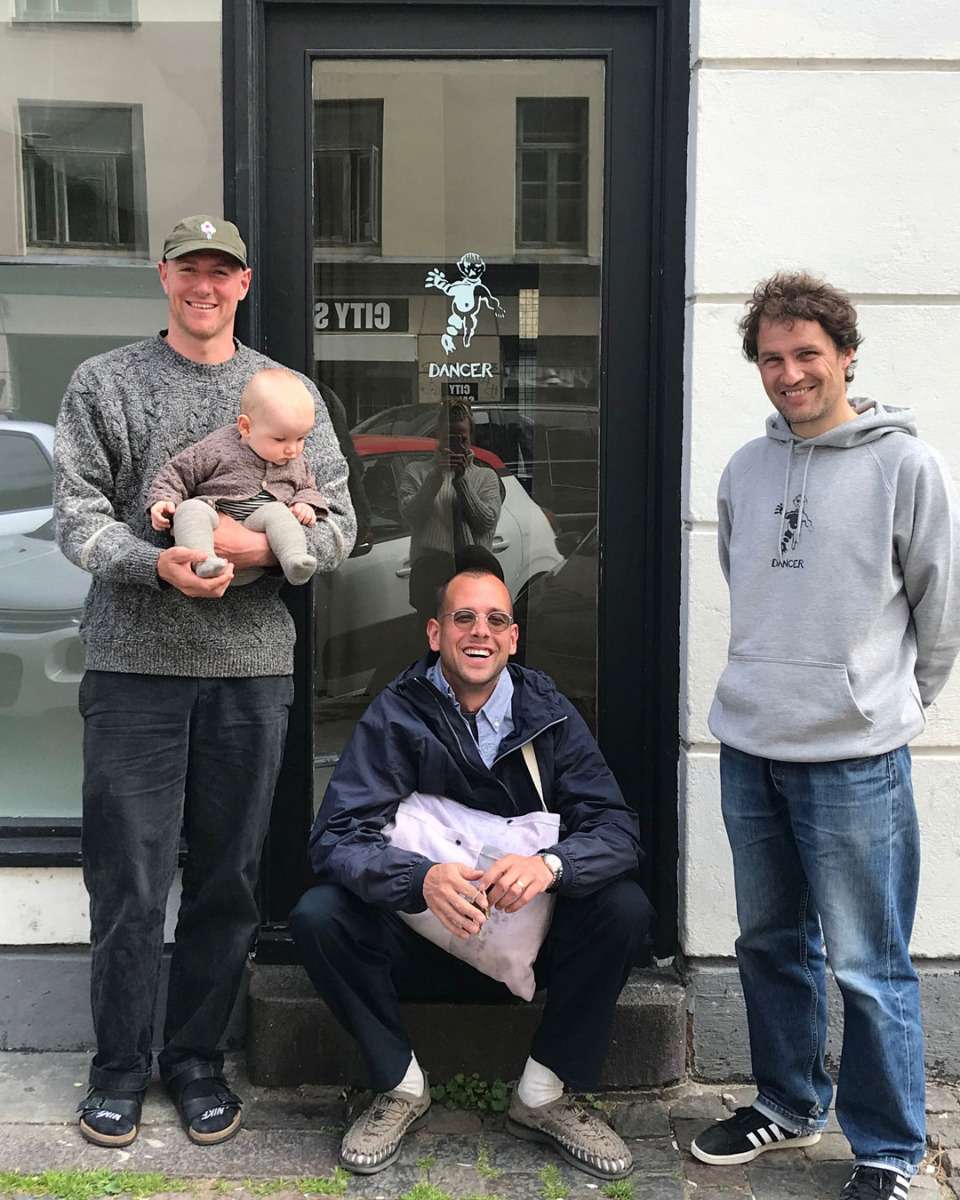 Dancer itself is an apparel brand out of Copenhagen, "trying to do things slightly better step by step, day by day." All graphics are designed from scratch and the team are heavily inspired by their beautiful city, childhood and life around them. With several years experience in the industry between them and after seeing a lack of creativity there the team are inspired to connect with likeminded people around the world and create something more.
Although a lot of brands make stylish, comfortable, high quality clothing, sustainability tends to take a back seat a lot of the time. For Dancer they don't want to just print on the same T-shirts as everyone else, so they decided to make their own. "Ethical clothing is a driving force, but mainly it's about drawing graphics, living, skating and creating weird content."
Currently there is no official team, however you know with the Polar powerhouse that is Hjalte Halberg on board that the caliber of good skateboarding is going to be high! Check out their A Weekend In Jylland clip and get your fix European weekend summer vibes from all the Copenhagen homies!
And if there weren't enough reasons to get out and experience the amazing skate scene in Copenhagen as soon as possible here's 5 more straight from our friends at Dancer:
1) Rent a bike and you can get to every spot in 20 minutes.
2) You can swim in the canal in the middle of the city.
3) Good food.
4) Pretty girls.
5) Visit the Dancer Crew!
Shop the new range online now!