Garth Mariano Interview
In recent years Butter Goods has solidified itself as a powerhouse in both skateboarding and streetwear and we're proud to have them as a key staple in Fast Times.
We took the time to catch up with Garth, co-founder of Butter Goods, to chat about the humble beginnings of Butter, some of the influences they take from to create their unique designs and how a small business navigates the challenges of the current situation with Covid-19.
We're all in this together!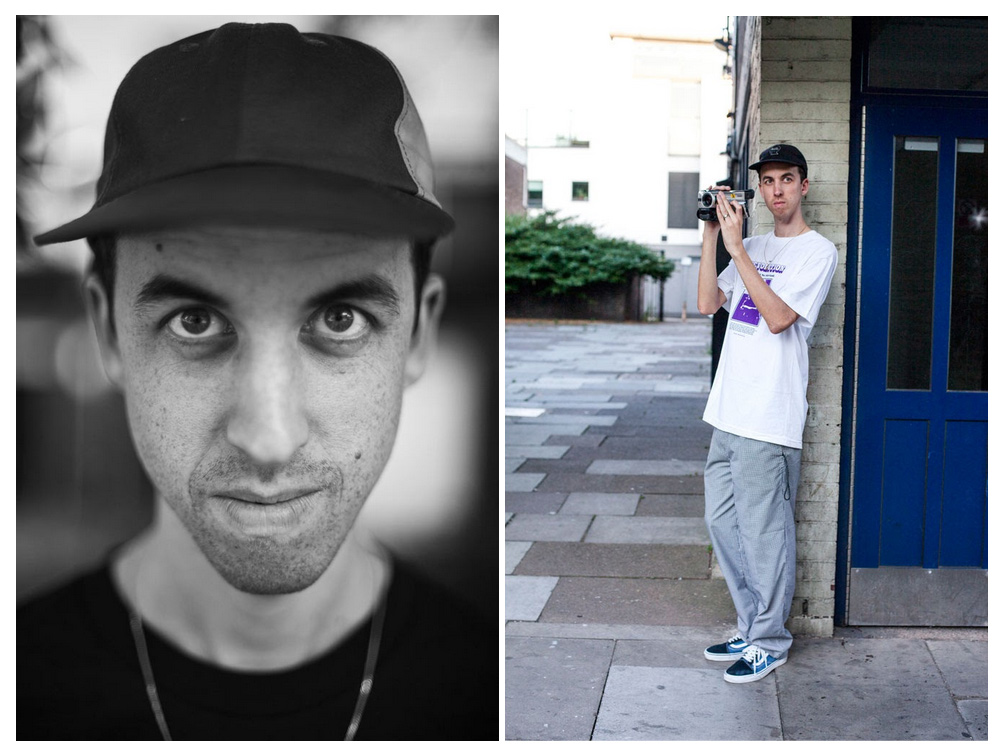 How did Butter get started? Any stories as to the birth of the brand?
Nothing crazy, really. Matt and I grew up skating together, we were never good enough to get sponsored or anything, but we lived and breathed it. We would film our crew and make ghetto videos on VHS tapes, all the usual stuff, and had toyed with the idea of starting a brand for years. Matt made his own boards with his uncle in high school and we tried our hand at screen printing our own tees for a minute, but we never took any of that too seriously.
I think around 2007 we were feeling pretty uninspired in our day jobs and thought what have we got to lose! So we quit our jobs to go study graphic design. When we were growing up there were a ton of Australian brands we looked up to, a lot of which had disappeared by that time, so we thought why not us, why don't we try to start something. After we got some graphic skills under our belt we started making our first run of tees.
What is your background? What were you doing pre Butter?
At the time of starting Butter I was managing the Beyond Skate city store. I worked there for years, learnt the ropes of the industry side of things. That mixed with studying graphic design was a pretty good foundation for launching a brand.
Where does the brand's design inspiration come from?
It's a pretty deep pool. I think the skate videos I grew up watching were the genesis for a lot of what I'm into today. Taste in clothing, music, style... It all stems from skateboarding. I used to write down the songs in 411s, I became obsessed with hip-hop, and the more I got into hip-hop the more I became interested in the music they were sampling. That's a whole other rabbit hole, and I jumped right in. So the combination of a pretty wide taste in music mixed with late 90s skateboarding is the dominant reference point for a lot of what we do.
We have seen musical influences in some of your ranges over the years. Who are some of your favourite musicians and why?
It's really hard to narrow down... Yusef Lateef always comes to mind. He's one of my favourite jazz musicians, his music introduced me to eastern influence in jazz. His album, Eastern Sounds blew my mind.
Guys like Madlib and Dilla were also super influential, they introduced me to a lot of music outside of hip hop too. Music from their mixes and the samples they use are so diverse.
Brian Wilson is another heavy favourite. He's one of the best songwriters of all time in my opinion. His music goes a lot deeper than the pop stuff (but I like that too). Incredible voice, incredible harmonies, his arrangements are out of this world. Some of the psychedelic stuff he was doing in the late 60s is crazy.
How have the Covid-19 Restrictions affected your work/brand? Eg. production/tours/content
It's been a big spanner in the works really but we're just rolling with it, taking it day by day. I think anyone who runs a company is pretty used to dealing with stress, frustration and learning to keep the wheels turning even when things aren't going to plan. We've put a lot of things on hold, trips, collabs, even the way we structure our lines is changing. But, we're not the only ones. Everyone has been left scratching their heads a bit. That's the one nice thing I guess. We're all in this together!
How do you go about adding team riders, sourcing collaborative projects?
We try to let those things all happen organically which can be tough living all the way in Perth. We try our best to make it work.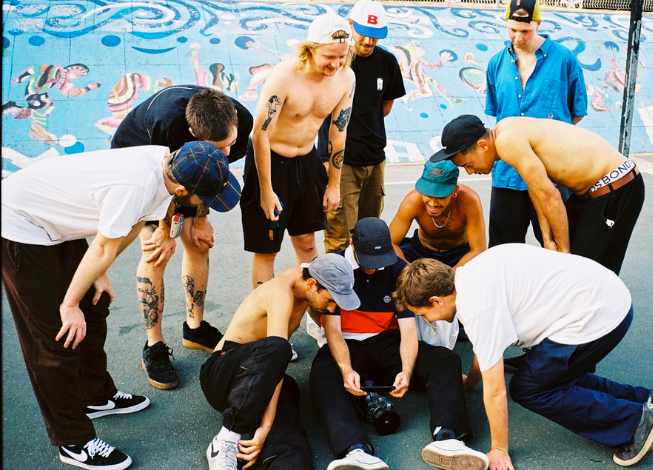 Out in the streets worldwide. London 2018.
Doing capsules for your team riders is a great opportunity for them. Is the concept designed by the rider or is it a group effort?
Yeah! It's a lot of fun. It's great to see what each person creates. It's a bit of a group effort, some guys are more hands on than others. We give everyone creative control, but we will definitely advise on what sorts of pieces we might need for that time of year, or what might sell best.
What is your favorite Butter collection and why?
Always the next one! I'm often pretty tired of looking at the range by the time it's out. So I'm always most excited on what we're working on next. Which is good, it keeps me motivated to keep things moving.
The brand has done many tours around the world over the past few years. Is there a tour that stands out as more memorable than the others with any funny stories?
I don't always have the time to go on trips, unfortunately. But, we went to Chicago last year with Josh Roberts and Philly Santosuosso to film with Kalis for our DC collaboration. That was on some childhood dreams shit.
If you told me when I was a kid that I would one day be in the back of Josh Kalis' car driving around Chicago looking for spots there's no way I would have believed you. My skateboarding abilities were never going to get me there, so it's really special that putting in countless hours of hard work to the brand can help create opportunities like this for us. Things that mean more than monetary success ever will.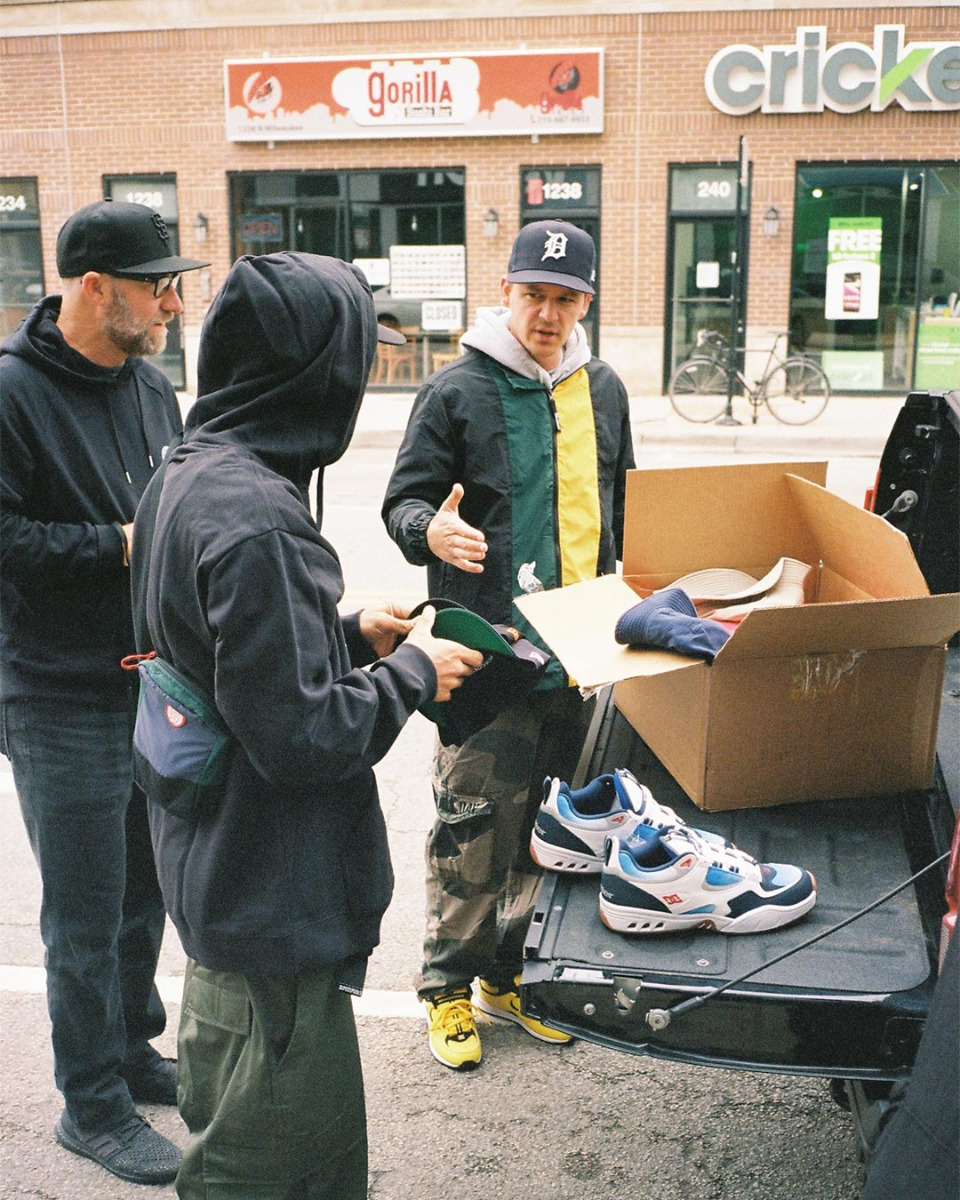 Childhood dreams shit. Butter x DC in Chicago.
It's always great to see an Australian brand take off internationally. Where else in the world are you seeing growth from the brand right now and also predictions as to where in the near future?
Yeah! We've had a lot of growth internationally over the last few years. Europe, Japan, the US have been amazing. China is a market we're started to dabble in. We still keep things pretty tight from a distribution standpoint though.
We're in pretty uncharted territories now with this whole COVID-19 thing, so many regions we sell to have been hit in different ways. I think the immediate future will be pretty challenging. But everyone is in the same basket more or less, so we'll all work together to get out the other side. Sometimes things need a shake up, we'll all have learnt a lot this year, I'm sure!